School Profile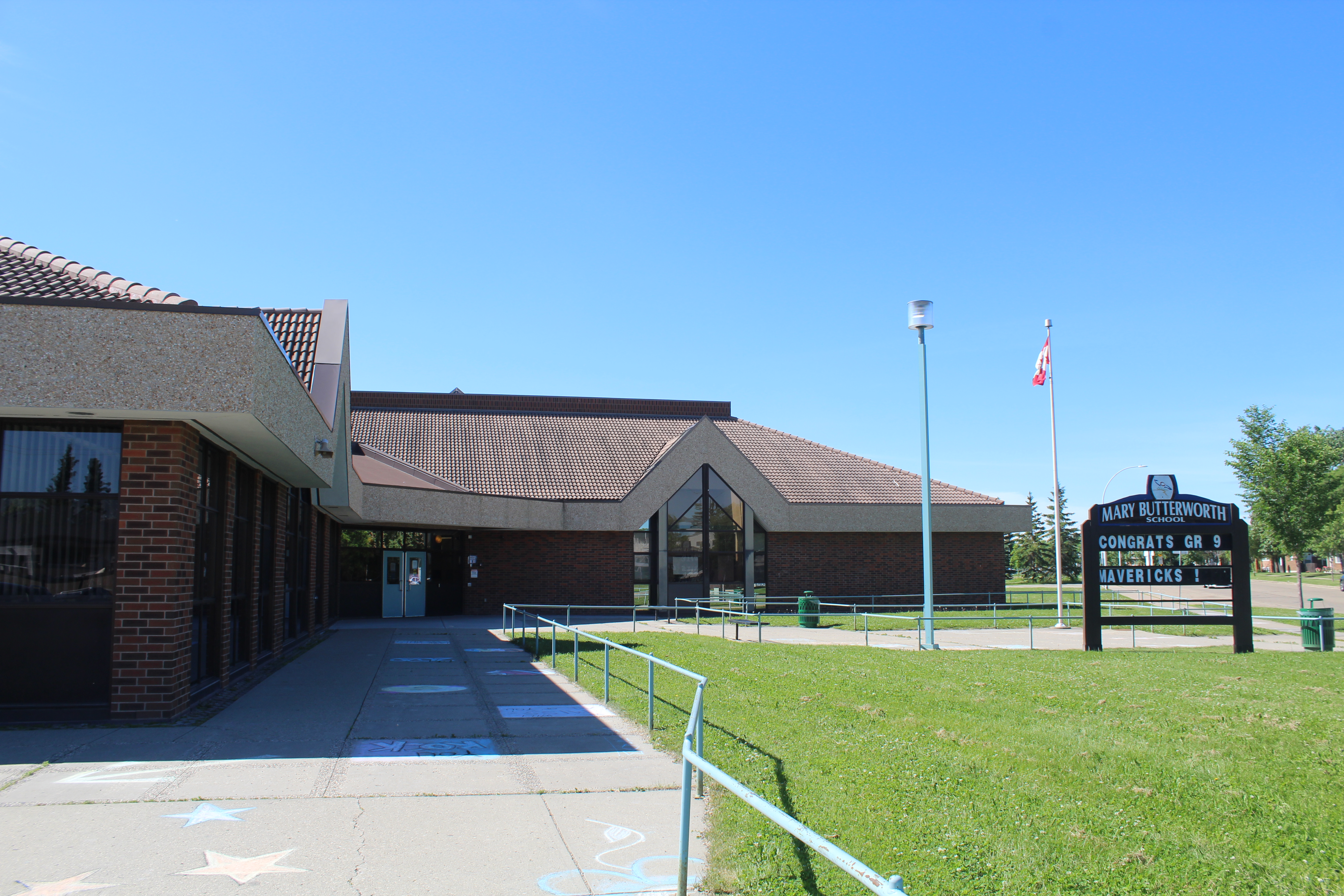 Mary Butterworth is situated in the community of Castle Downs. We are a Junior High School with a populaton of approximately 600 students.
Mary Butterworth primarily draws students from the Beaumaris, Baturyn, Dunluce, Lorelei and Lago Lindo neighbourhoods. Mary Butterworth is also the catchment school for students residing in the Chambery, Elsinore, Canossa, Rapperswill and Albany communities.
Mary Butterworth is a district special needs site for Opportunity and Behaviour Learning Assistance Grades 7-9. We are also proud to offer Pre Advanced Placement for Grades 7-9 and a Knowledge and Employability program at Grade 8 and 9.